Bespoke Memorial Headstones Southampton
Helping create a personal memorial to your departed loved one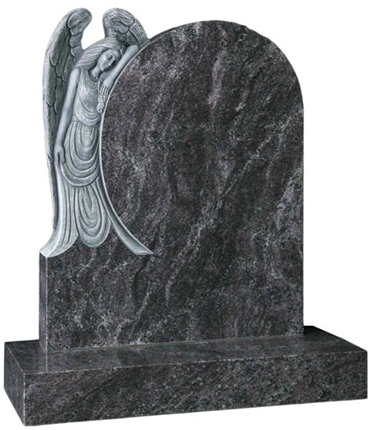 Bespoke Memorial Headstones in Southampton
has added a new diversity and flair to an already extensive selection of headstone designs. We are well established monumental stonemasons with over 15 years of experience.
Every memorial is individually designed to your requirements, hand-carved and installed by us, becoming the physical presence that preserves the memory of your loved one.
Frequently Asked Questions
We pride ourselves at Art Craft Memorials in our ability to personalise each and every memorial and gravestone to suit individual clients' needs. We can help you design a very meaningful and personal memorial. We have hundreds of memorial options to chose from, or we can accommodate your special requests. View some hand carved examples here.
Cemeteries each have their own unique requirements for the size and type of memorials that they will allow.
We will work with you to determine what is allowed at your chosen location and help in every way we can. Please call us at 02380 390 323 for answers to your questions regarding cemetery regulations.
Adding another inscription to a memorial is a nice touch for those that want to be remembered together. For husbands and wives having one memorial will quite often be the wish. In this case, we can add letter carving to a memorial and match the letters to the existing inscription. This is a perfect solution. For those of you who know you want to have a joint memorial, we can produce a piece that has an area left of the second inscription.
Want more information on adding an Extra Inscription to a Memorial? Contact us.
We are bound by the regulations governing cemeteries/churchyards. No work can proceed on headstones until we have officially obtained permission from the regulatory body for that particular cemetery/churchyard.
With new memorials, we will provide a full estimate of all the memorial costs, including delivery and fixing. Once this has been approved. We require a 50% deposit in order to proceed with the order. Art Craft will keep you up to date every step of the way and will only supply a final invoice for the balance once the memorial has been completed and installed.
Here at Art Craft Memorials, we believe in transparent pricing which means NO HIDDEN CHARGES. All our prices include delivery and fixing. We will only charge a delivery fee when jobs are a certain distance from our Thatcham, Berkshire workshop. This will be communicated upfront and included in your quotation.